Providing Document Information
Perusall is able to generate citations for most PDF's, EPubs, websites, podcasts, and videos. Instructors can also add citations to their documents by going to the course Library, selecting the document, and editing the document information.

Generating Citations
To generate the citation, enter the document and click the citation icon in the right side panel

From there, click the drop down and select the citation style.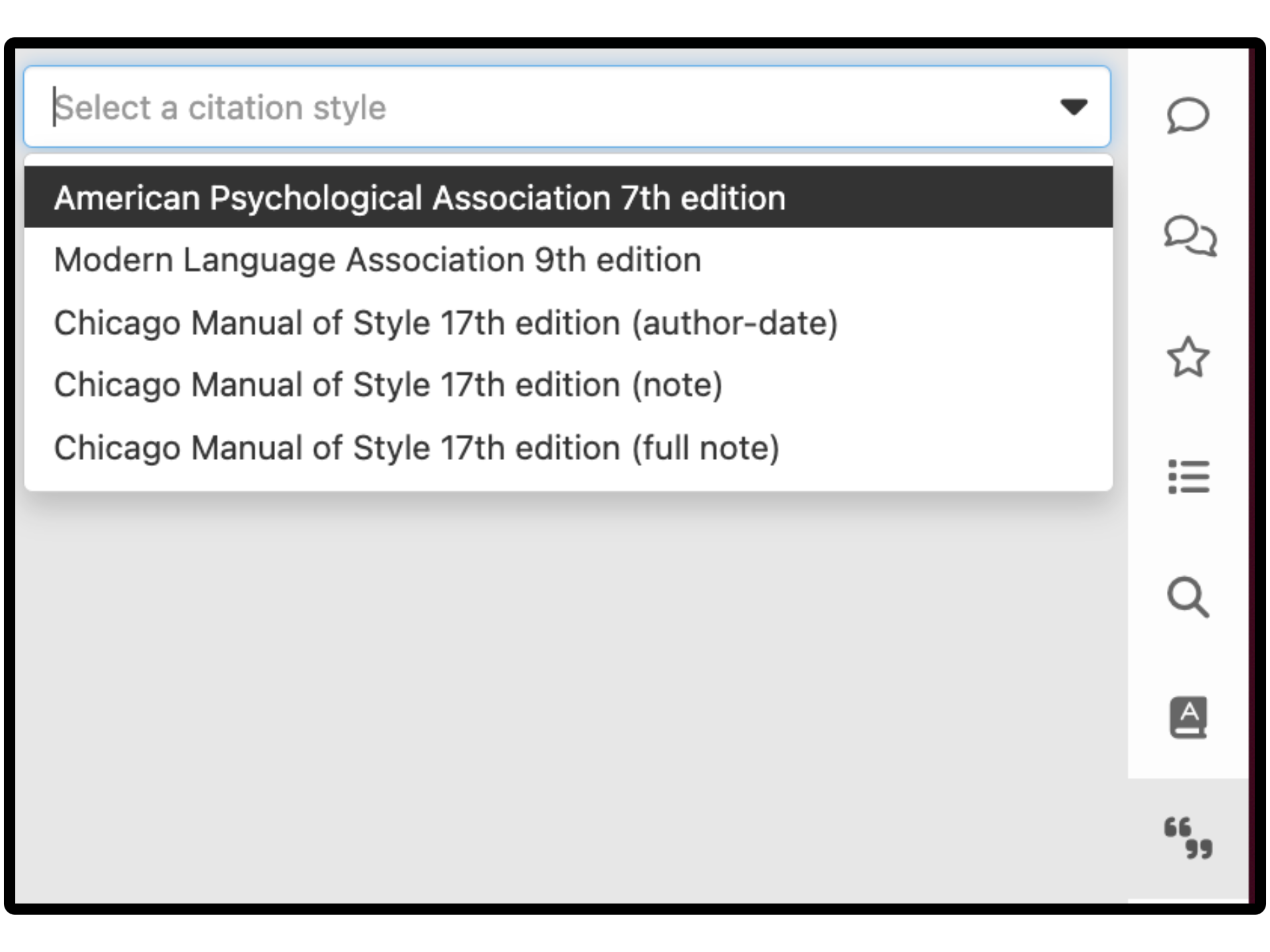 Citing Comments
If you'd like to use a comment from Perusall, when citing, use the comment as a "quote from a website."