To add a comment, highlight text in your document using the Text annotation tool to click and drag your cursor over a section of material. You can also use the Figure annotation tool to either (1) click to drop a map pin anywhere on the page or (2) click and drag to create a rectangular highlight anywhere on the page. (If you are using a mobile device in figure annotation mode, tap once to drop a map pin anywhere on the page, or tap and hold–and then drag your finger–to highlight a rectangle.)

A new conversation window will appear on the right side panel where you can create your comment. Press Enter or click Submit to save the comment; it will be immediately visible to your classmates.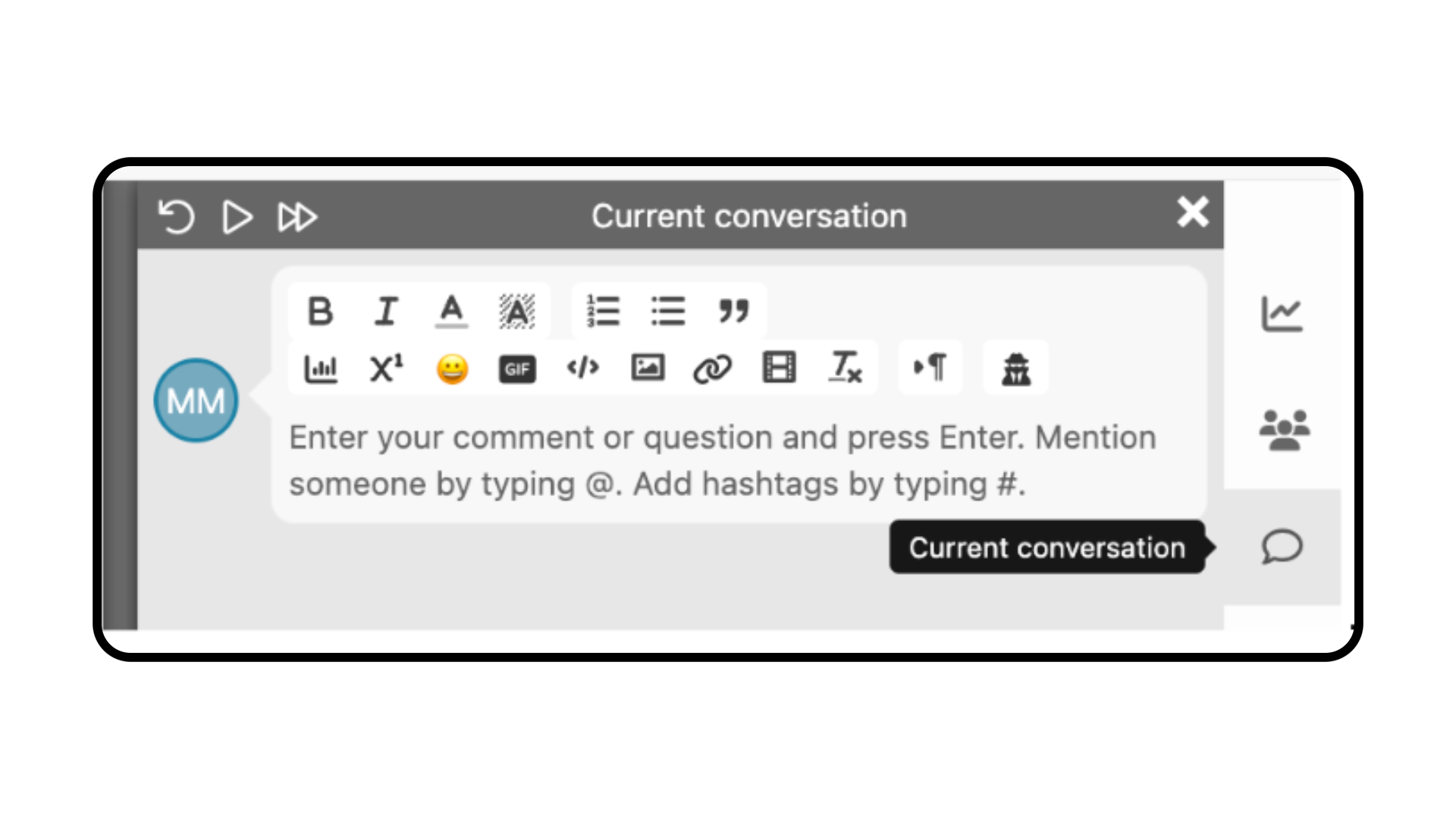 To edit a comment, click on the comment. Change the text of your comment as needed, and then press Enter to save your changes. To delete a comment, click the trash can icon beneath the comment bubble.
Please note To avoid disrupting the flow of an ongoing conversation, you can only delete or edit a comment until someone has responded to it.
Perusall provides rich tools to both instructors and students to add dynamic content to comments.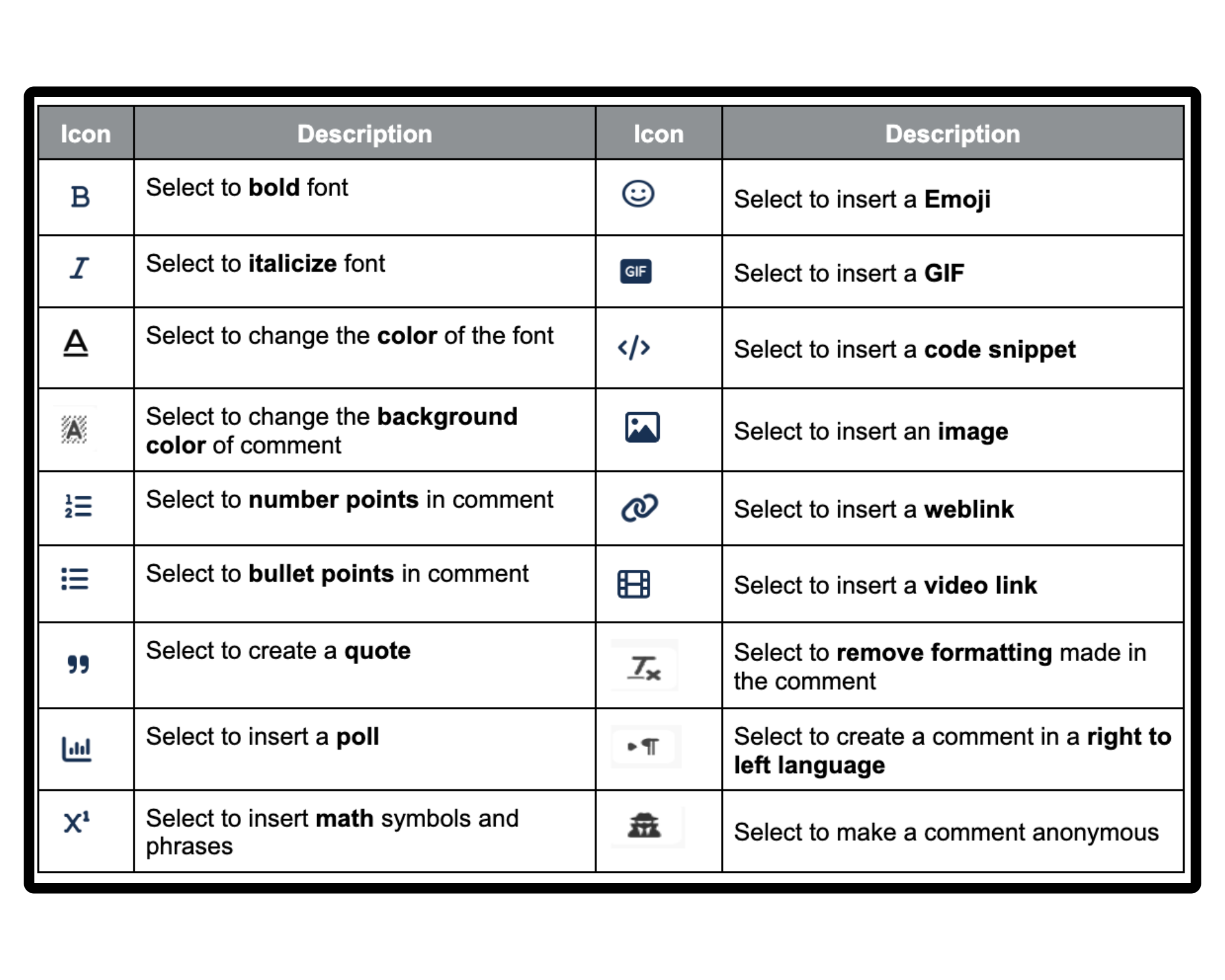 When you @-mention someone, they will be notified by email and in their notifications inbox in the course.
To mention someone in a comment, type the "@" symbol and a list of other students and instructors will pop up. Use your keyboard or mouse to select the person you want to mention. You can also choose to @-mention everyone in the conversation, which notifies everyone who has participated in the thread.
To quote another student or instructor, highlight part of their comment and a box will appear asking if you would like to quote their comment in your reply. You can use this feature to respond to a particular comment or part of a comment earlier in the conversation.