Ensure you do not have a filter applied. At the top of the page, there is a filter dropdown where you can change what comments are viewable to you: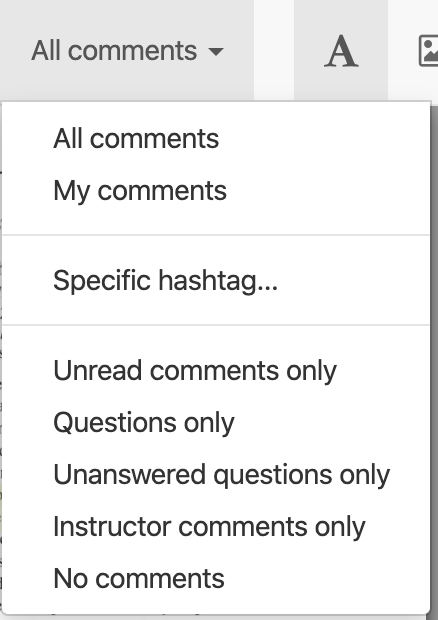 By default, this is set on All comments, but you can change it so that you see only your own comments, or only your instructor's comments, no comments at all, etc. If you aren't seeing comments, make sure this filter is set to All comments.
To view your group members, click on the group icon when in the assignment. This icon will appear in the right side bar.

You may be the only one in your group that has posted comments. Perusall automatically groups students in the course into smaller "discussion groups" (usually about 20 students, unless your instructor elected to form groups of a different size). You will only see the comments of other students in your group. This is to ensure that:
You see enough comments so that you and your classmates can get into a good discussion of the text.
You don't see too many comments that it is overwhelming for you to read and process.
Each document has a different set of groups formed, so you get to interact with different people over the course of the semester.
As a consequence of this, if you are the first one in your group to comment on a particular document, then you won't see any other comments in the document even though other students in the class may have also started commenting. This is normal; you should start to see other students' comments as others in your group start reading and commenting on the document as well.
If you consistently aren't seeing many comments, you may want to ask your instructor about the group size for the course (they may decide to make the groups larger).