By combining student upload folders and differentiated assignments, instructors can use Perusall for peer review. To do this, create a student upload folder and then create a differentiated assignment using the materials students upload. One gradebook column will be generated.
First, create a student upload folder by clicking Course home > Library > Add content > Student upload folder. Students will be able to upload one of the following items: a PDF, EPUB, image, Word document, PowerPoint deck, or source code file.
Once each student has uploaded an item, create a differentiated assignment by clicking Course home > Assignments, selecting the dropdown menu adjacent to + Add assignment, and then select Add differentiated assignment. Click the field titled Select folder and choose your student upload folder from the dropdown menu. Then specify which students should receive each document, and set your assignment parameters.
*Note: Before creating a Student Upload folder, we recommend changing your Group Settings to place all students into one group. Go to Settings>Grouping>Change Target Group Size to match Class Size>Save Changes.
Step-by-step:
1) Click Course home > Library > Add content > Student upload folder: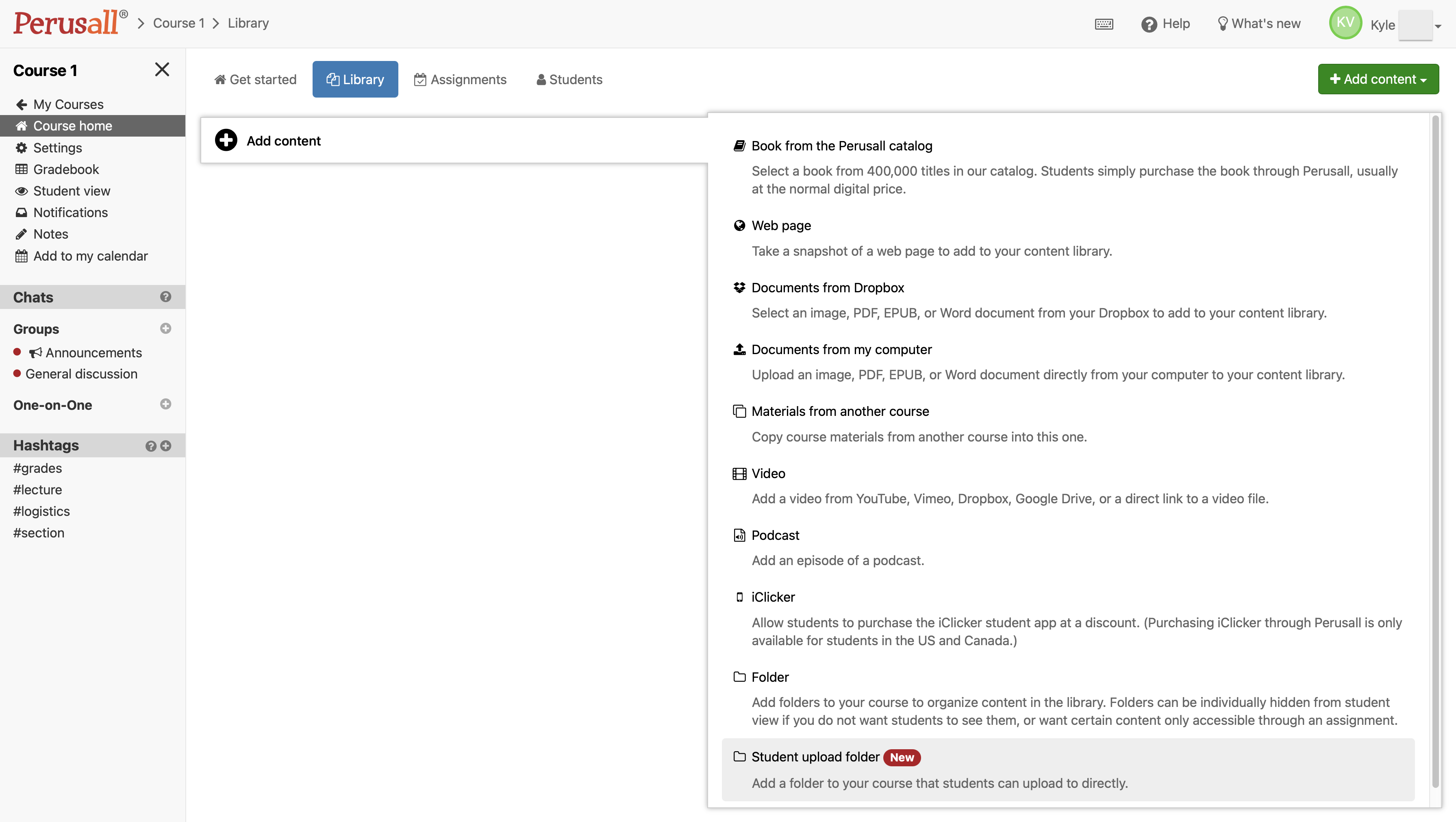 2) Give your folder a name and description, then choose whether to Hide this folder from students (by default not checked) or Allow students to upload documents into this folder (by default checked):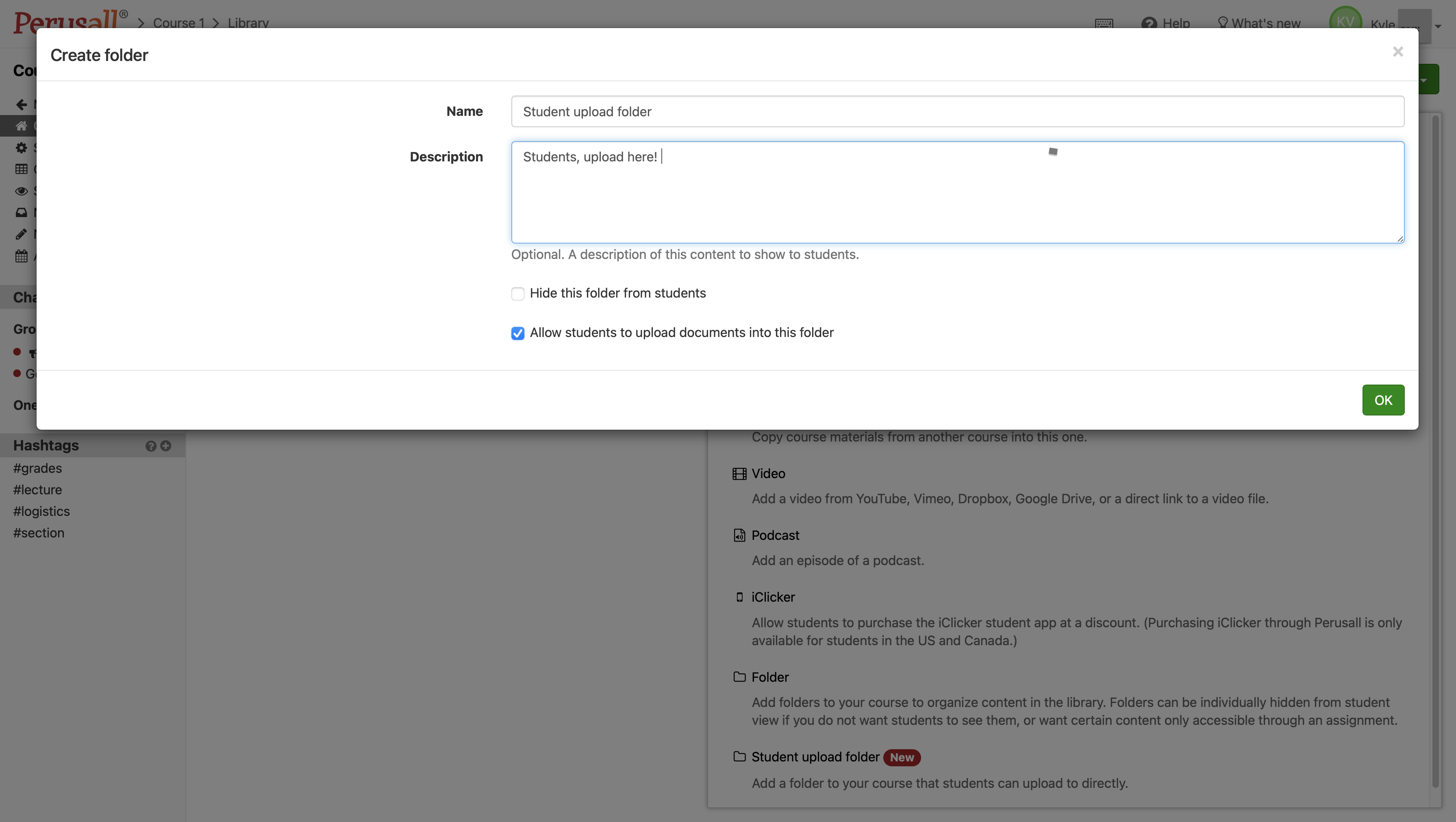 3) Click OK: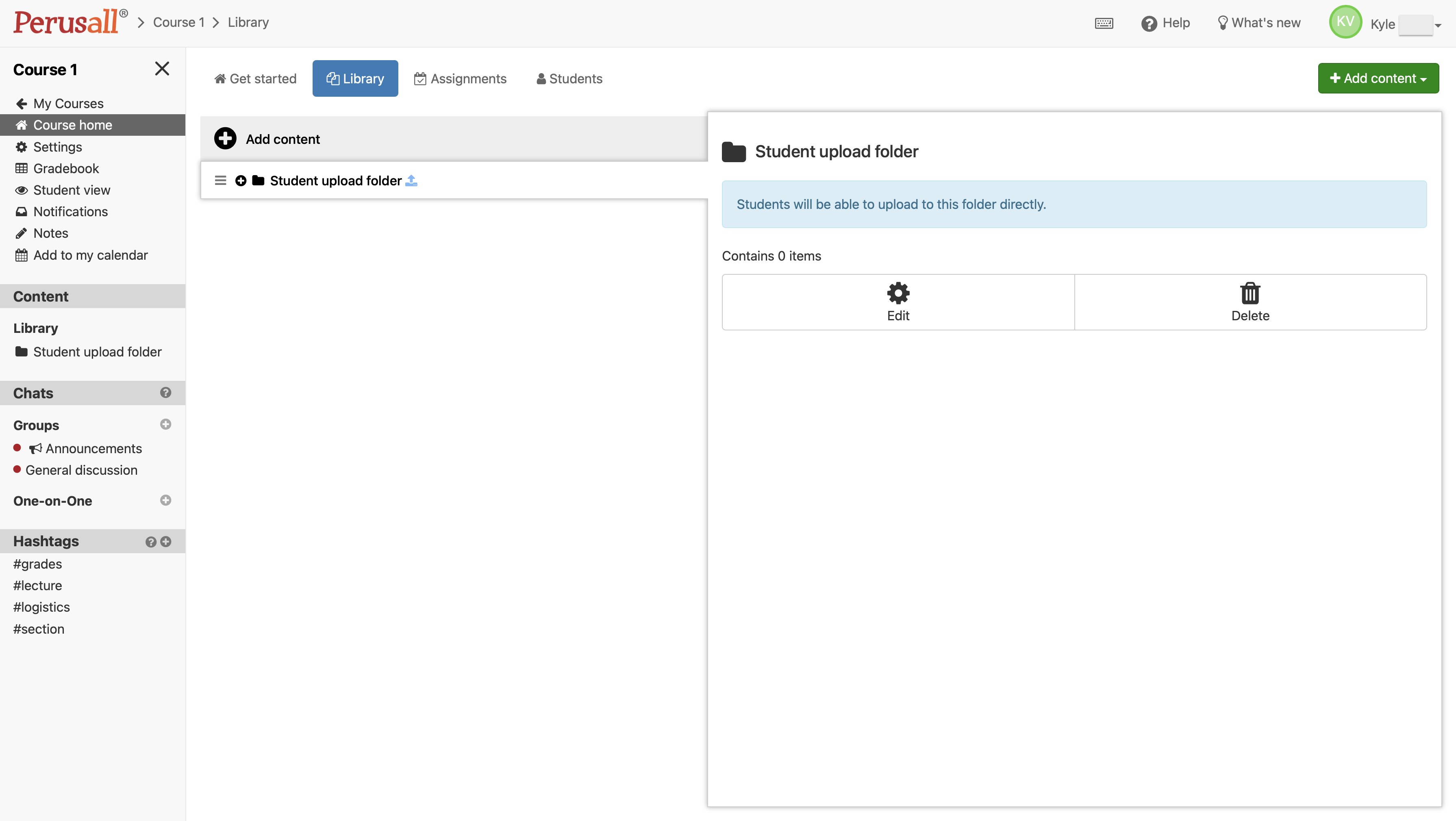 4) Instruct each student to upload a single item. Students will see the following: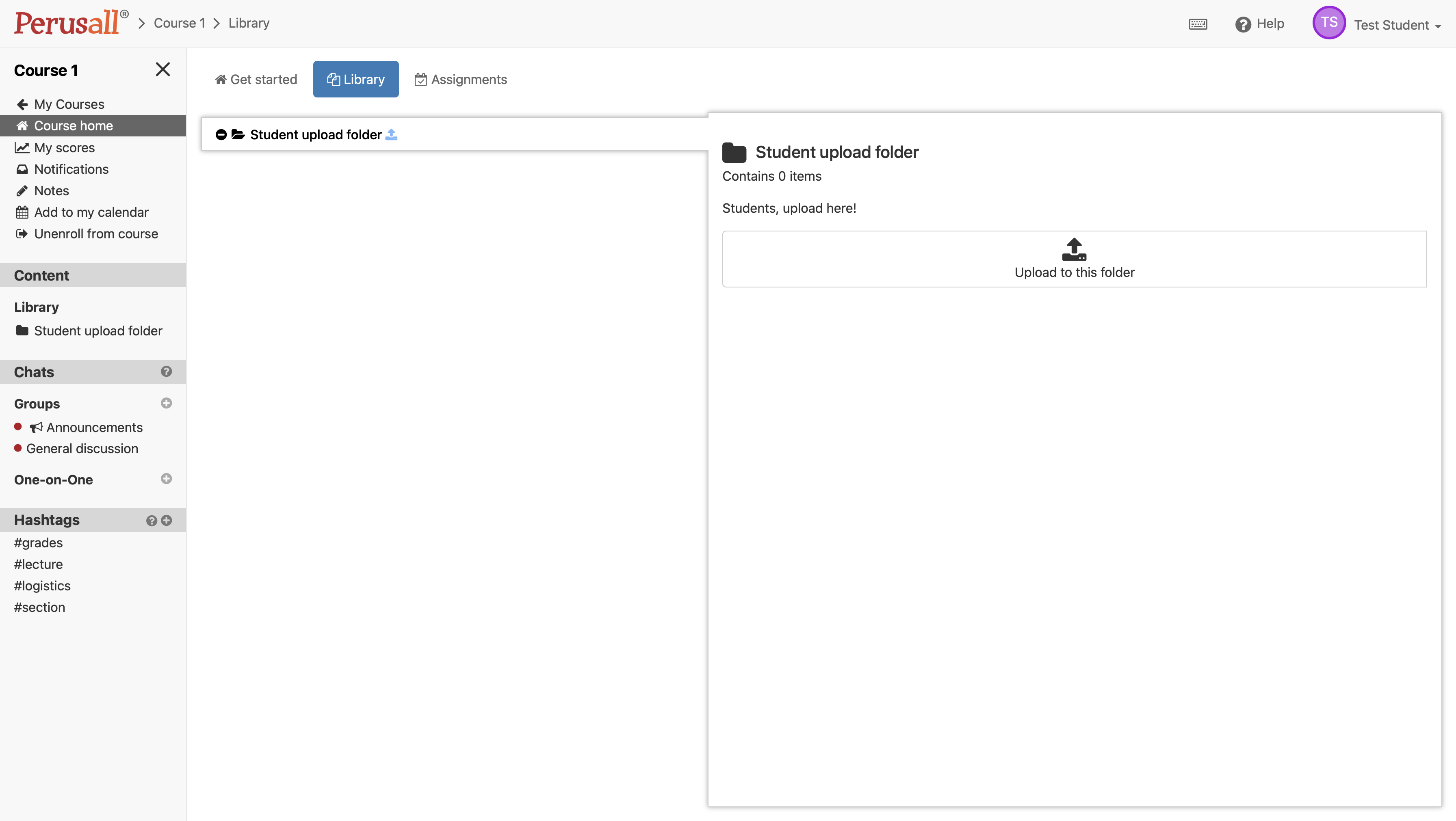 Once students have uploaded their items you will see them in the folder: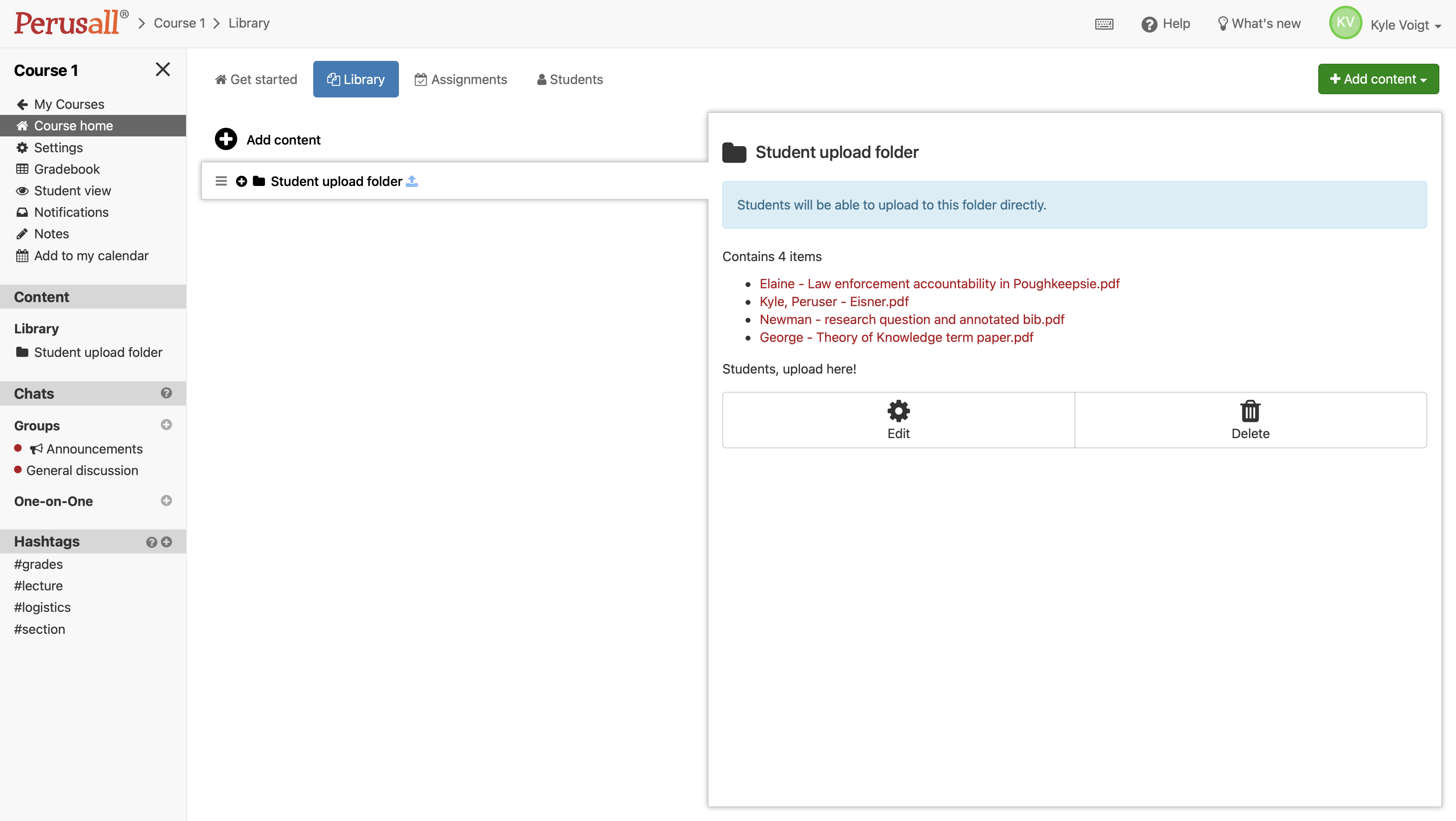 5) Once each student has uploaded an item, create a differentiated assignment by clicking Course home > Assignments, selecting the dropdown menu adjacent to + Add assignment, and then select Add differentiated assignment: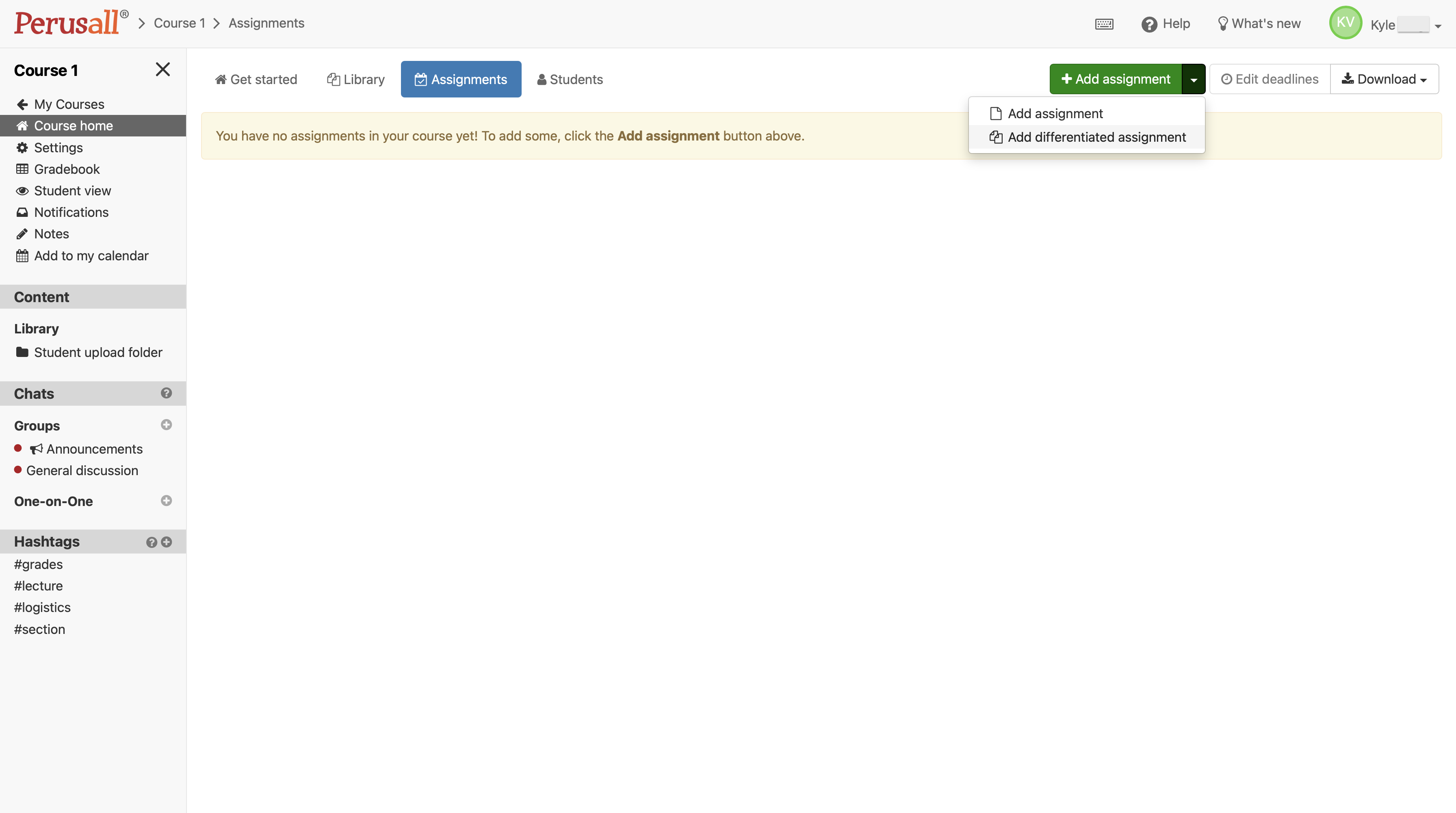 6) Click the field titled Select folder and choose your student upload folder from the dropdown menu: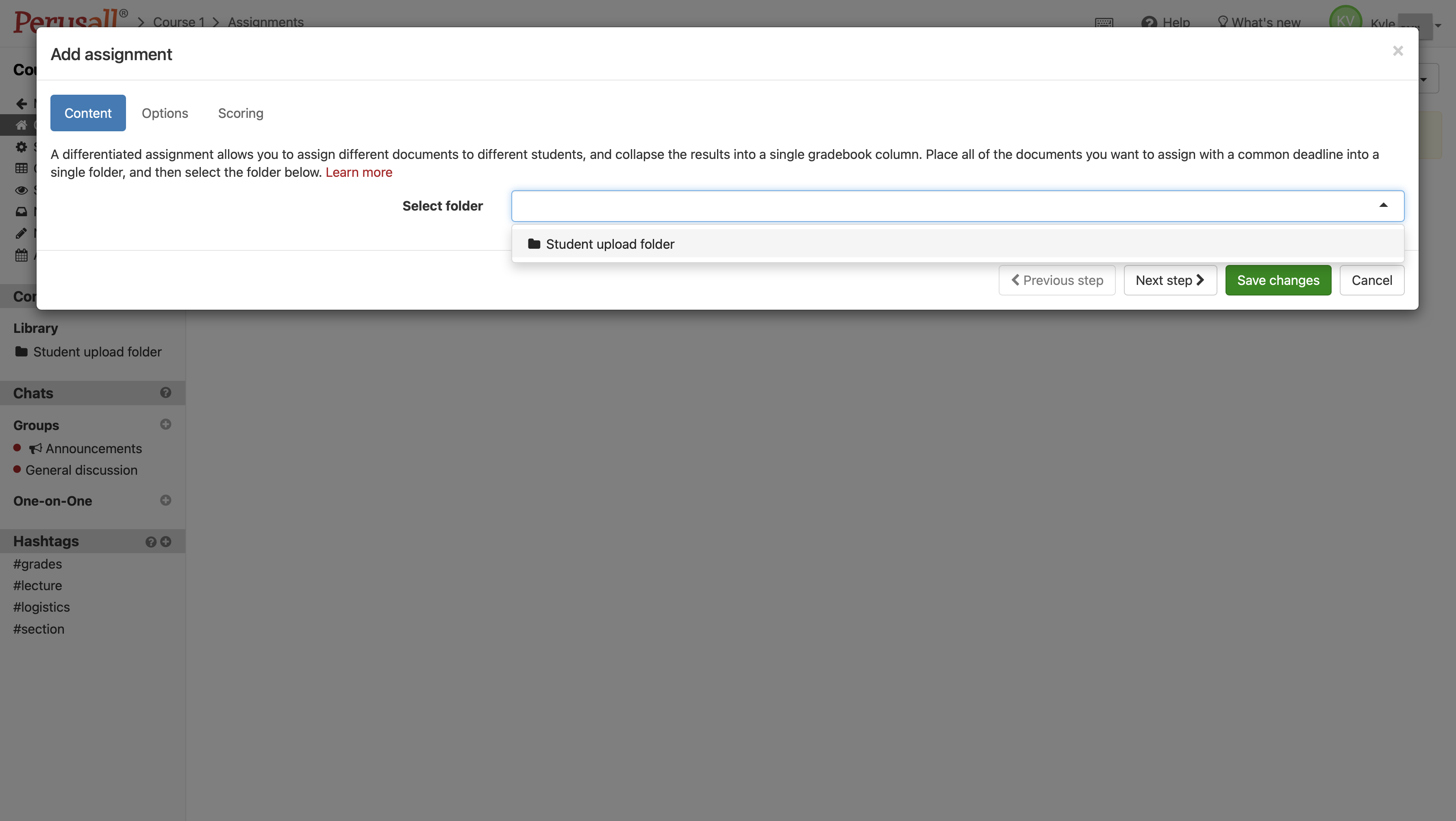 7) Specify which students should receive each document:
*Note: If you would like the original author of the document to provide (graded) feedback to the comments, you will need to create a second assignment and assign them to it. Otherwise, the student can access the document through the Library & see the comments. (You cannot assign a student to more than one document within the differentiated assignment.)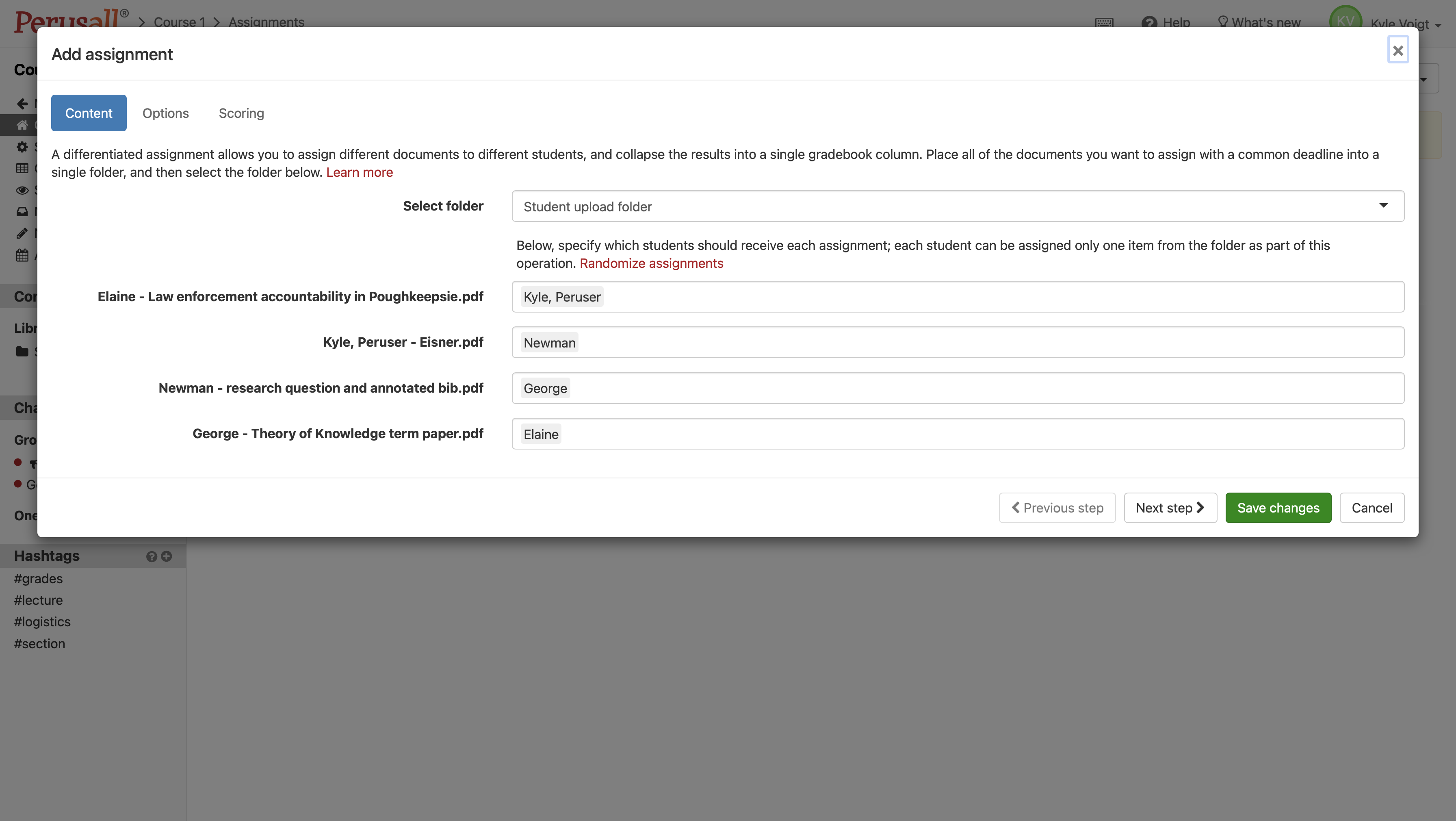 8) Set your assignment parameters: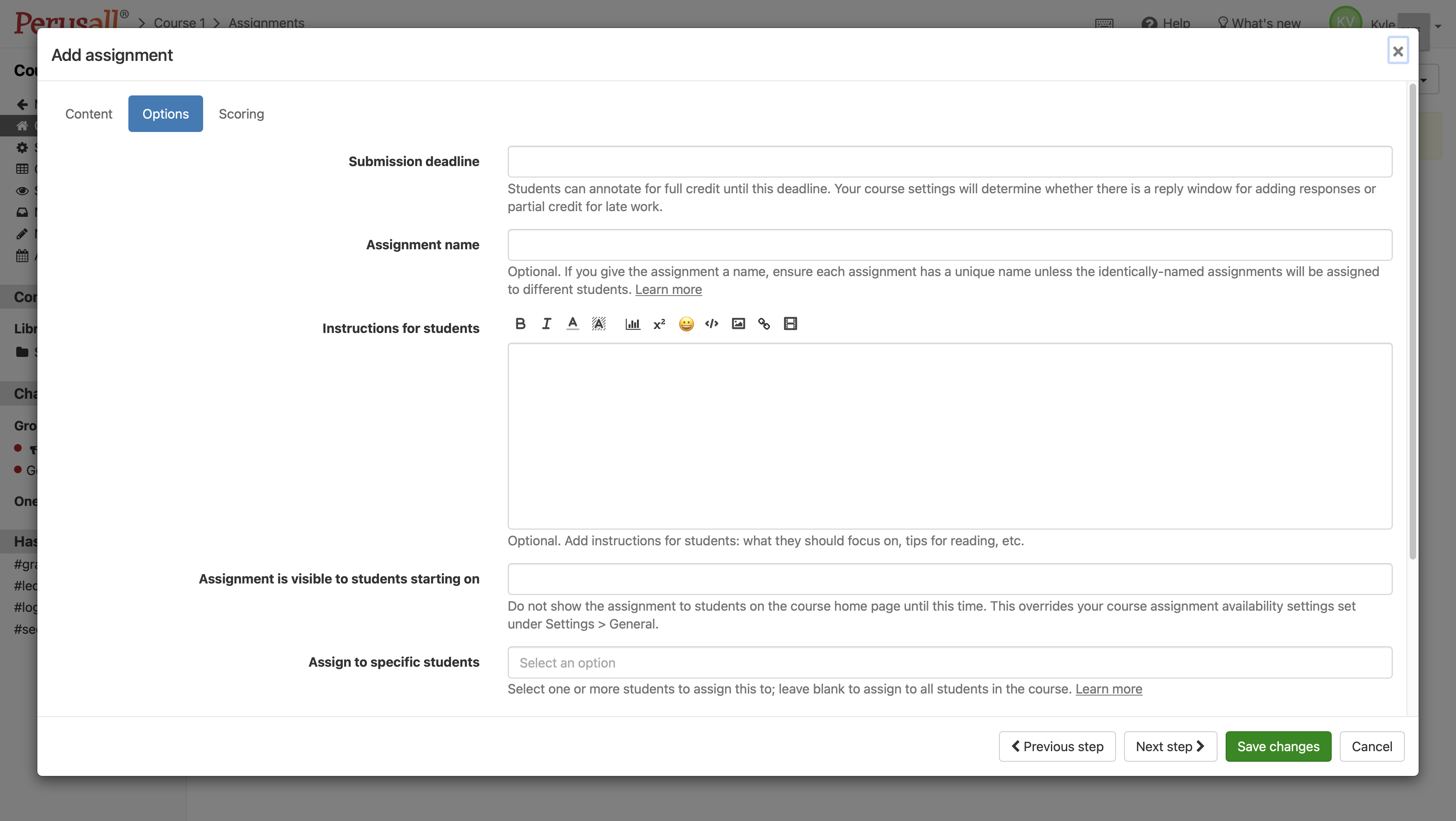 9) Click Save changes. You will see each part of the differentiated assignment listed in the Assignments tabs: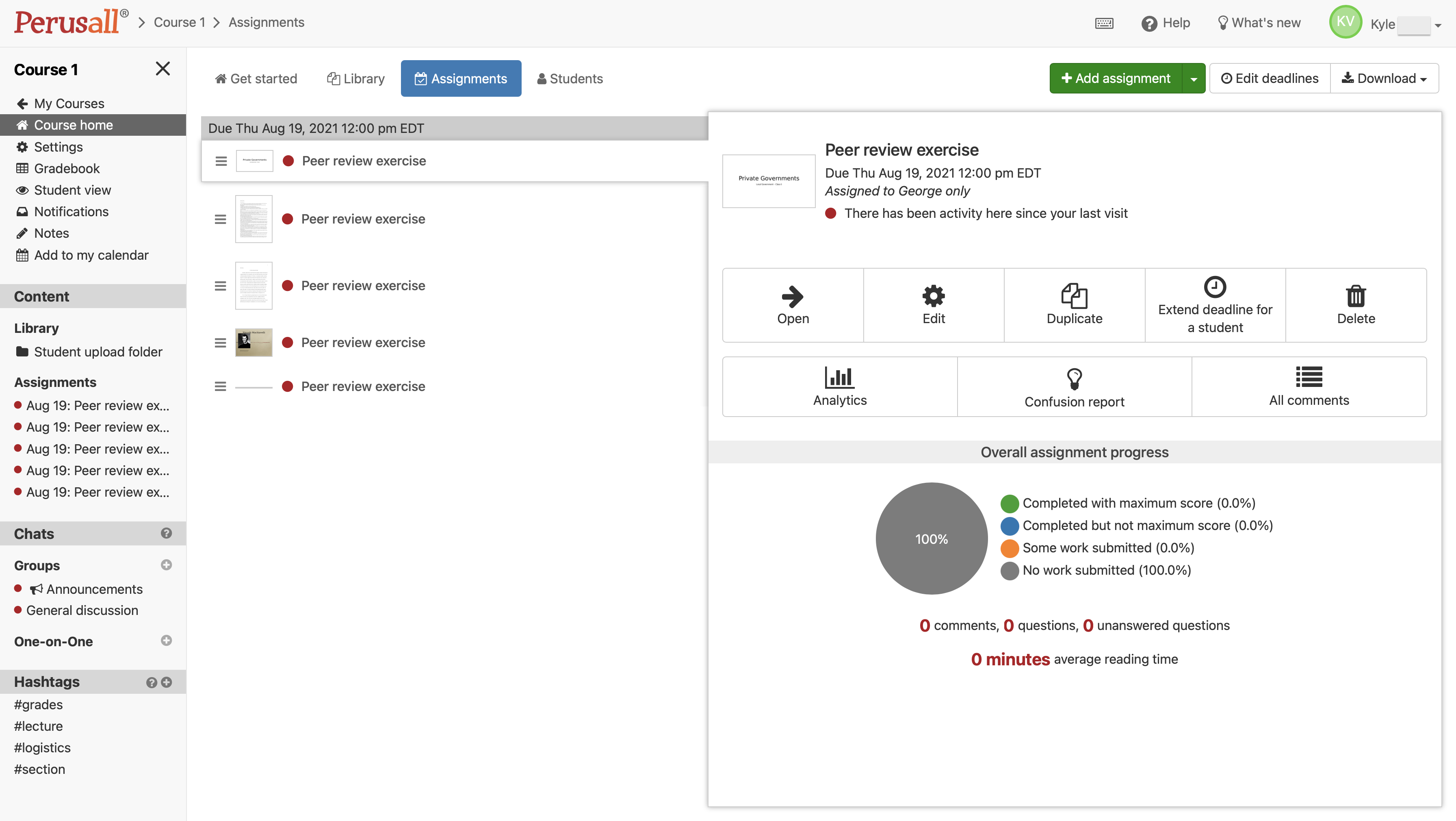 10) Instruct each student to review and comment their assigned material. The following is what students will see: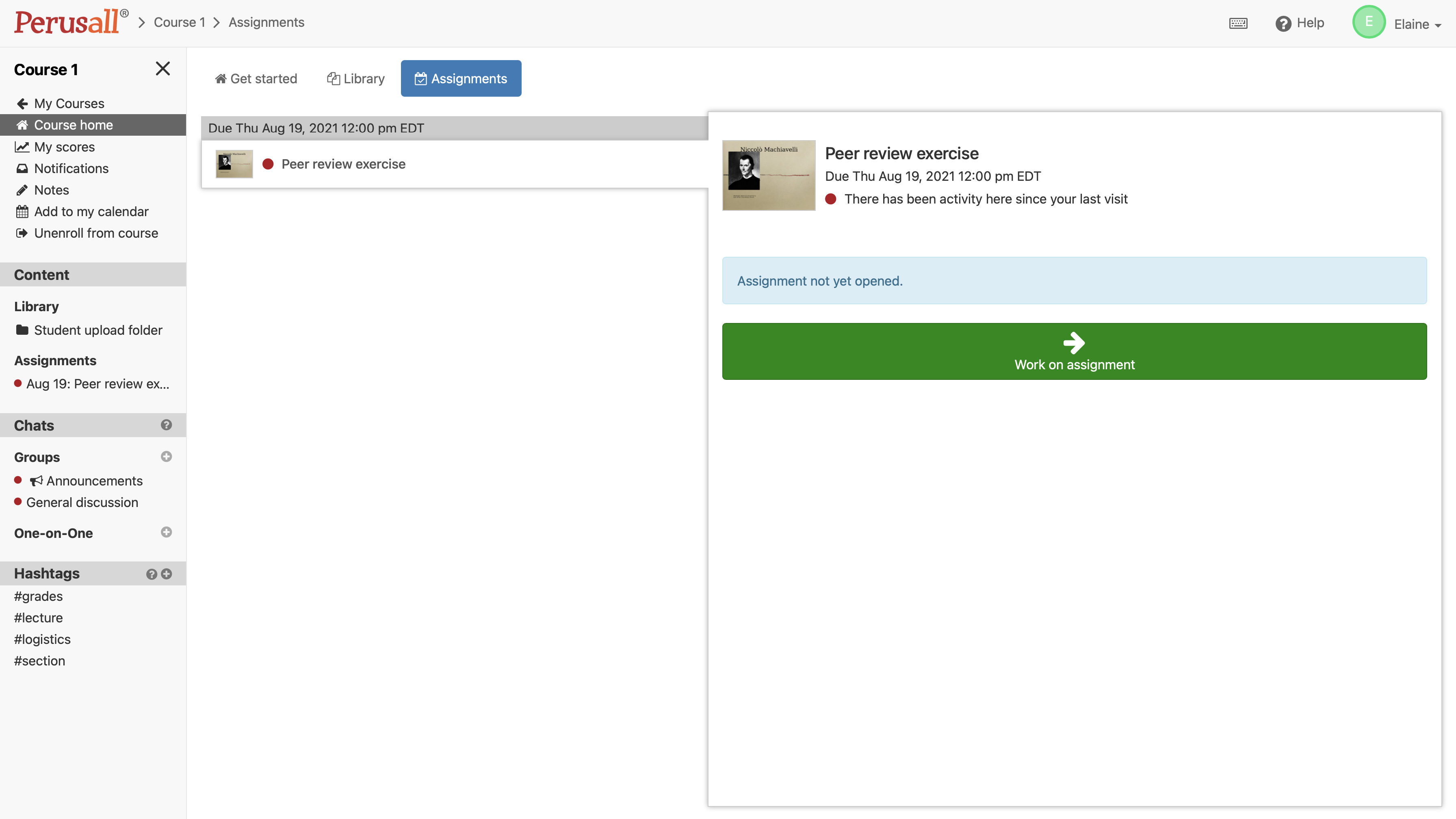 11) One gradebook column will be generated: