In order to upload podcast links into Perusall, instructors must use the RSS feed URL. (An RSS feed (Really Simple Syndication) is an .xml file that contains the newest content.)
To add a podcast episode to your course, click Course Home > Library > Add Content > Podcast: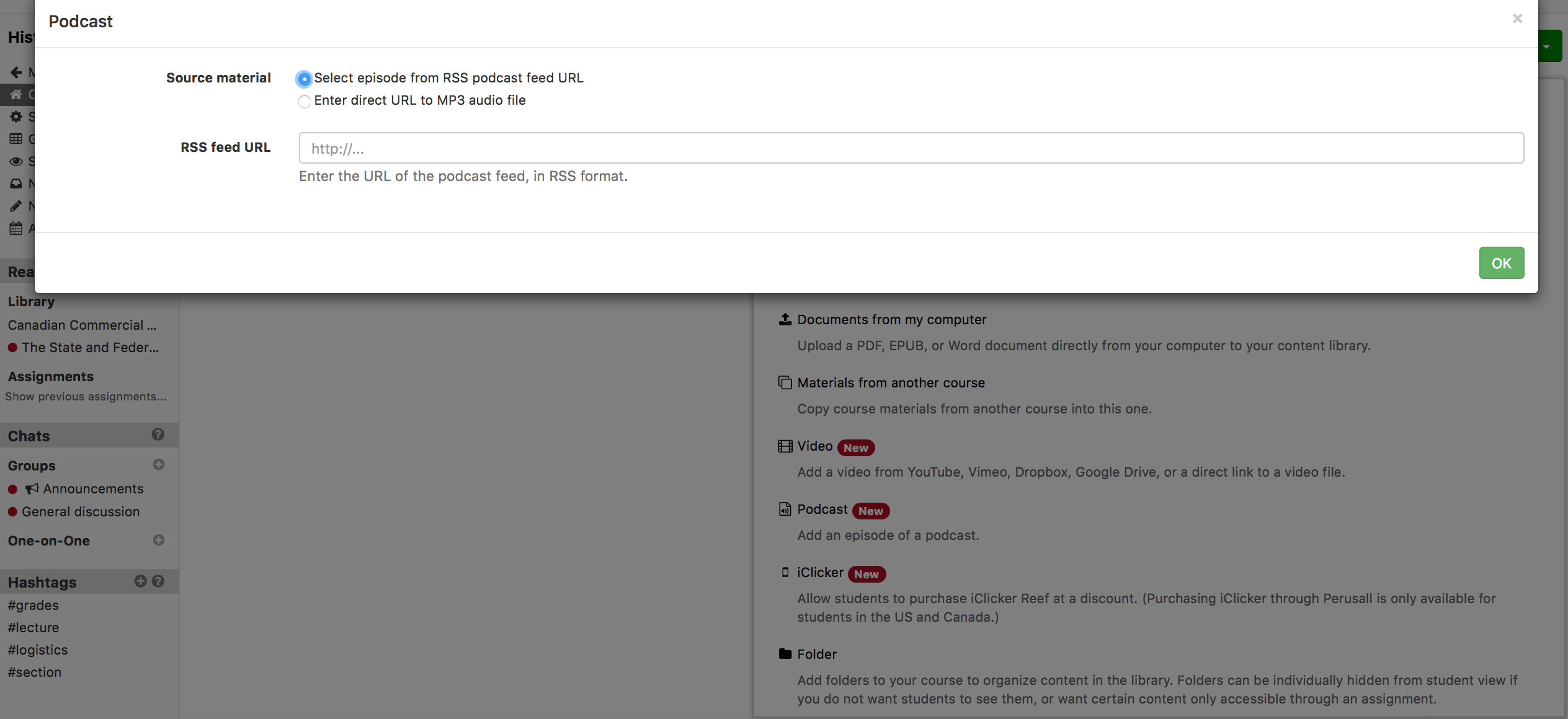 Next, visit the web site for the podcast you want to add, to find the RSS link. There will often be an RSS icon that looks something like this:

Paste the RSS link into Perusall, and then select the episode of the podcast to add to your course. Then click OK to add that episode to your course.
If the RSS feed URL is not immediately apparent, th
e
getrssfeed.com web site
is a handy tool for finding the RSS feed for a podcast. Just paste in the home page for the podcast and it is often able to find the RSS feed URL automatically.