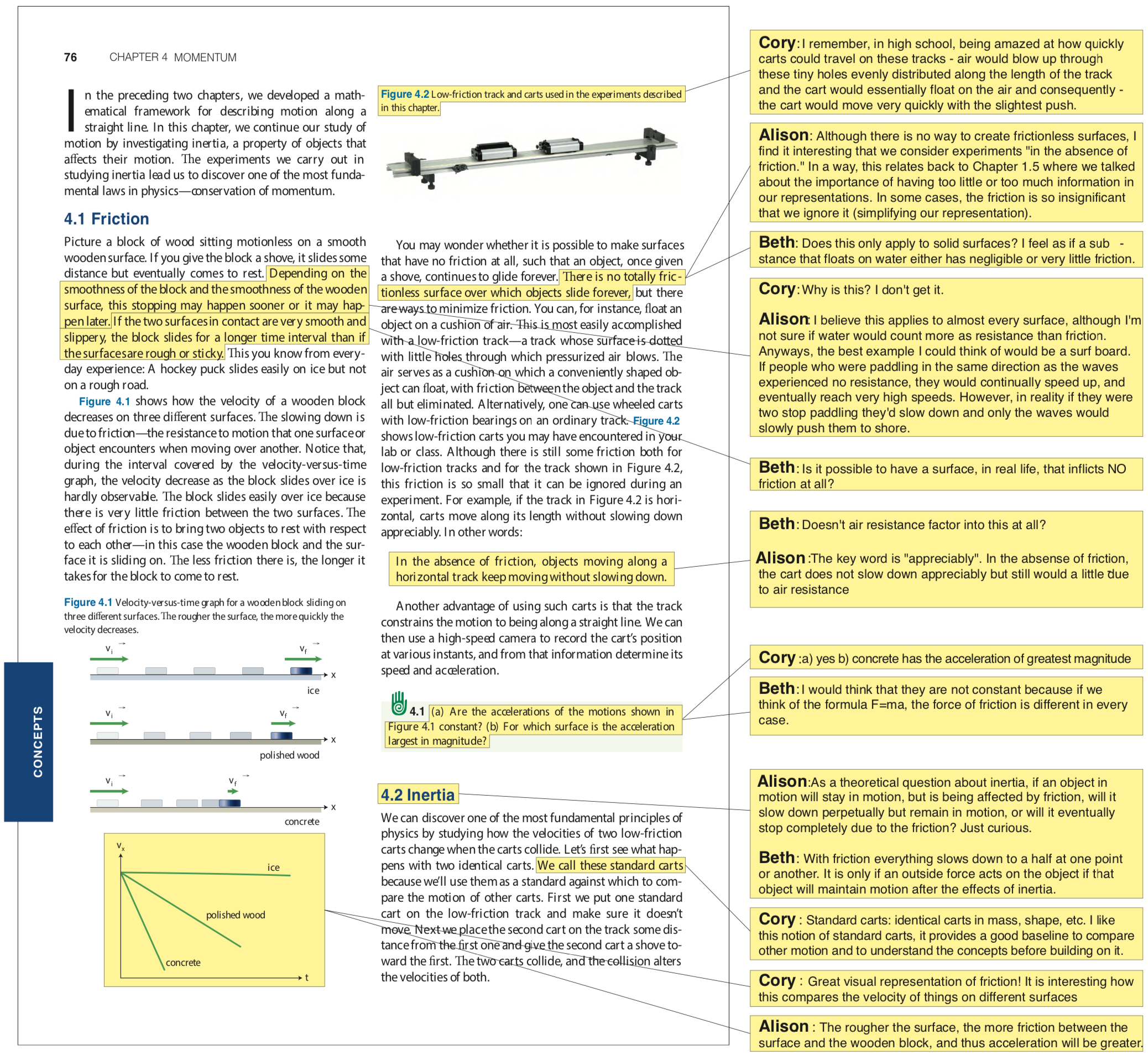 Assuming these annotations are representative of these students' annotations for this assignment (and also that their annotations are distributed throughout the entire assignment and submitted on time), they would obtain the following evaluations for their body of annotations:
Allison: Meets expectations
Alison's annotations reveal interpretation of the text and demonstrate her understanding of concepts through analogy and synthesis of multiple concepts. Her responses are thoughtful explanations with substantiated claims and/or concrete examples. She also poses a profound question that goes beyond the material covered in the text. Finally, she applies understanding of graphical representation to explain the relationship between concepts.
Beth: Improvement needed
While Beth asks possibly insightful questions, she does not elaborate on thought process. She demonstrates superficial reading, but no 
thoughtful reading or interpretation of the text. When responding to other students' questions, she demonstrates some thought but does not really address the question posed.
Cory: Deficient
Cory's annotations have no real substance and do not demonstrate any thoughtful reading or interpretation of the text. His questions do not explicitly identify points of confusion. Moreover, his annotations are not backed up by any reasoning or assumptions.